Description
Mutton Throat Tacos with Street Corn:
Mutton Throat

Olive Oil

Fajita Seasoning

Corn on the Cob

Limes

Street Sauce

Tortillas

Mayonnaise

Cilantro

Chili Powder

Cumin

Green Salsa

Cabbage

Jalapeños

Sour Cream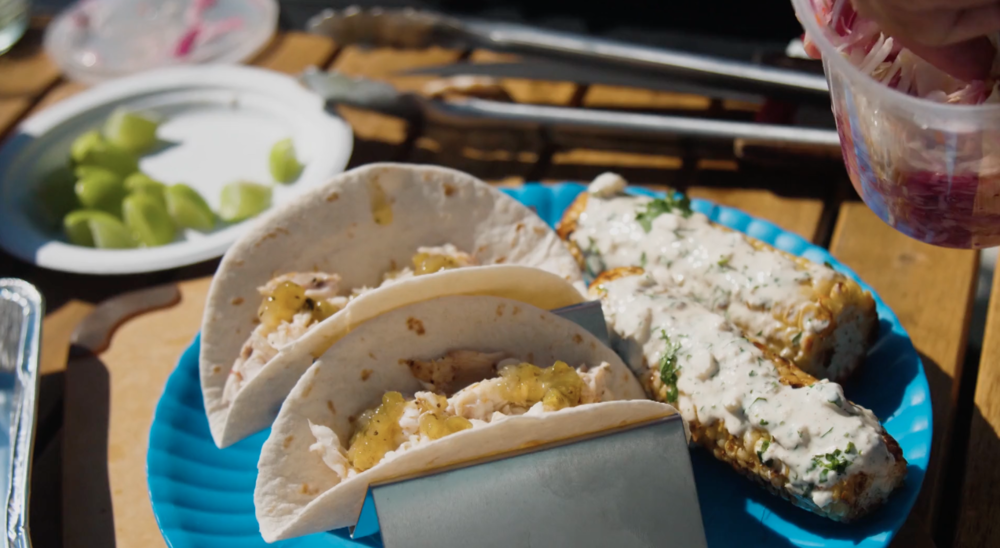 Usually the mutton throat is a part of the carcass that gets thrown away, but it's over an inch thick of prime ribeye mutton meat.
We're going to start off by giving them a little bit of olive oil, along with some fajita seasoning. Place them on the grill scales down. Add some street corn to the mix with some spice as well.
Once the fish is done you can just pull the meat off the bones and start building your tacos. Add some lime juice and bring the pulled meat back to the grill while you wait on the corn to finish. Once this is all done, you can add your street corn sauce, and build your tacos with your preferred toppings.
Enjoy!
See you next time on Into The Blue

Capt. Scott Walker & Capt. Steve Rodger